Kit 7742 TTC CLRV Streetcar/Tram Available!
14/09/15 12:04 Filed in:
News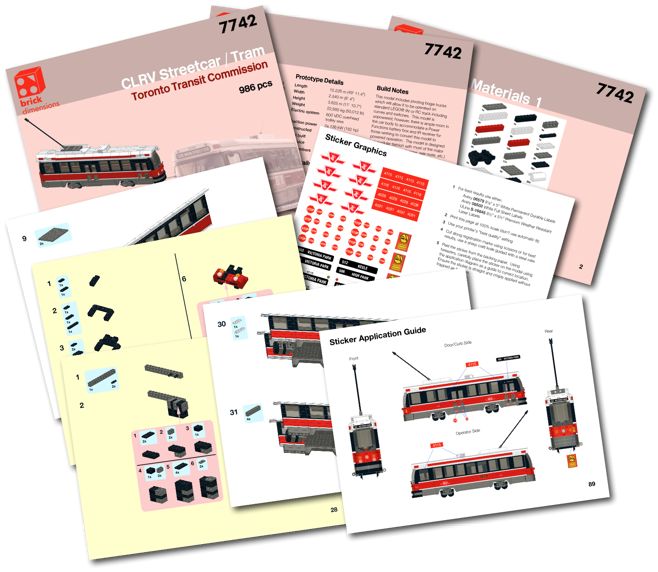 Finally, after a great deal of delay, I've completed the instructions for the Toronto CLRV streetcar/tram!
This model has generated the most feedback from folks wanting to build this model. Sadly, I've had to defer them–up until now that is! This model (like many of my others) has required redesign of many components in order to make it suitable for folks to build with relative ease. It also incorporates the use of a few helpful newer parts. One big change from my previous version of this model is the use of pivoting bogie trucks. This allows the model to be used on conventional LEGO® track including curves and switches. Initially, this model was intended as a static display model on straight track; however, a few folks asked if it could be made to negotiate all TLG track configurations--now it can!
Basic Specs:
- Piece count: 986
- Length: 57 studs
- Width: 10 studs
- Height: 83 plates (total), 49 plates (car body)
Available now
in the store
.