Kit 7764 JIA Polybulk Hopper Wagon Available
17/04/17 15:49 Filed in:
News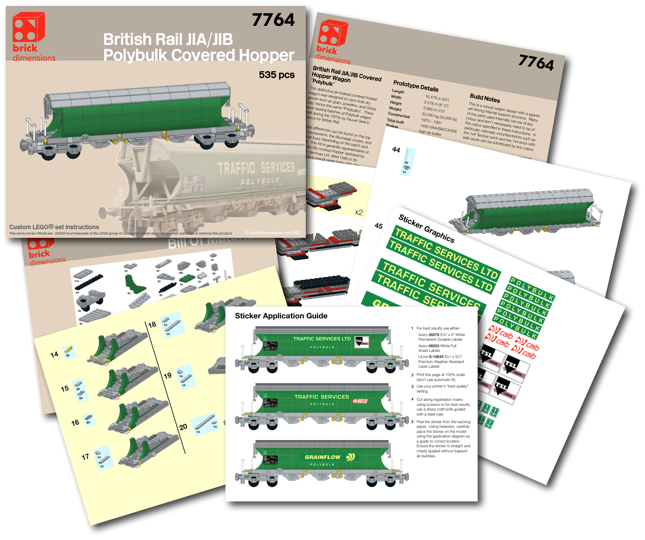 At long last, I have found time to complete the instructions for the British Rail Polybulk covered hopper (TOPS code JIA). This wagon design is quite robust and looks quite impressive in its striking green livery—a livery made possible with availability of 2x4 tiles and 2x4 curved slopes in green. I have road tested this wagon extensively during shows and it works very well.
At 535 pieces, it is quite efficient with parts for a wagon of its size. If you can build multiple copies, this wagon looks impressive in a rake of several vehicles.
Available now at the
kit store
.